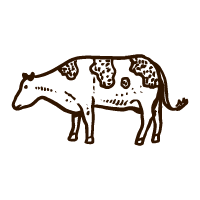 Simplicity, patience, compassion. These are your greatest treasures. Patient with both friends and enemies, you accord with the way things are. -Lao-Tzu I need simplicity to keep my grounded. I need patience to accept the things I can not change.. And I need...
read more
Thank you for visiting Fat Cow Studio!
I hope you enjoyed your stay.
Please sign up for my newsletter for
specical sales, announcements and
fun stuff!
I am glad you are here!