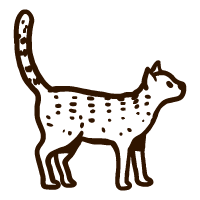 There is an ebb and flow to life. Highs and lows. Some days we are just so grateful for everything, some days, not so much. During times of the lows, it is easy to stay down, to just give in to the feeling of sadness, loneliness, grief, resentment and even anger.  All...
read more
Thank you for visiting Fat Cow Studio!
I hope you enjoyed your stay.
Please sign up for my newsletter for
specical sales, announcements and
fun stuff!
I am glad you are here!